A Wagon Wheel History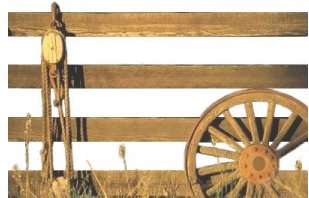 Wood Wagon Wheels, A History Of Wagon Wheels. At A Wagon Wheel we also build Cannon Wheels, Carriage Wheels, Buggy Wheels and Cart Wheels, as well as Wagon Wheel Chandeliers. A Wagon Wheel, it's our name, it's what we do.
AWagon Wheel is our name and our commitment to building the best quality hickory Wood Wagon Wheels, Cannon Wheels, Carriage Wheels, Wagons, Wagon Wheel Chandeliers and Wagon Wheel Hub Lamps you can buy, our business spans over forty five years of building the best quality wood products. We also produce Steel Wagon Wheels, some of our Steel Wagon Wheels can be ordered with rubber tires.
If it was not for the humble wood spooked Wagon Wheel, American history would have to be rewritten. St. Louis was known as the jumping off point to start the long and dangerous track westward for our forefathers. It would have been a long walk and the family heirlooms would not have been on the trip westward had it not been for the lowly wood spooked Wagon Wheel.
We Americans did not invent the wagon wheel, we did however perfect it. The classic spooked Wagon Wheel with hub and iron rim, had been in use from about 500 BC in various forms and shapes and was the main means of transportation until the early twentieth century. The oldest known example of a wooden Wagon Wheel and its axle were found in 2003 at the Ljubljana Marshes some 20 km south of Ljubljana, the capital of Slovenia. The wheel a diameter of 72 centimetres (28 in) and has been made of Ash wood, whereas its axle has been made of Oak.. According to the radiocarbon dating, the Wagon Wheel is between 5,100 and 5,350 years old. The question of which culture originally invented the wheeled vehicle remains unresolved and under debate.
The first Wagon Wheels were round solid wood disc with a hole in the center for the axle. The earliest known examples of the wood spooked Wagon Wheels that we know are in the context of the Andronovo culture, dating back to 2000 BC. The spooked Wagon Wheel was in continued use without major modification until the 1870s, when wire wheels and pneumatic tires were invented. Even after Henry Ford built his car, he was still using a refined version of the Wood Wagon Wheel.
We still produce Wagon Wheels the same way they have been produced for the past 150 years. Some of the tools have been modernized; however, we still use tools that are a hundred years old in the production of our Wagon Wheels. With all of our modern technology and ability, no one has been able to make a machine that will produce Wagon Wheels. It is still a labor intensive project that requires hands on from someone that has spent years learning their trade.
In this age of space travel and instant everything, the trusty old wagon wheel is still being produced and is alive and well in America. We sell thousands of Wagon Wheels each year. Our Wagon Wheels are used for a wide variety of projects from humming bird feeders to dining room tables. We have been making Wagon Wheels for over forty five years; it is just as much fun now as it was forty five years ago. We are a family owned and operated business, located in the Appalachian Mountains of Eastern Kentucky and Eastern Pennsylvania. All of our products, wood Wagon Wheels, Cannon Wheels, Carriage Wheels, Wagons, Wagon Wheel Chandeliers and Wagon Wheel Hub Lamps are made of selected hard woods, hand crafted with the concern for quality and durability that is a part of our mountain heritage.
Wagon Wheel is not just a part of our name, it is our business! You will find our hickory wood Wagon Wheels, Cannon Wheels, Carriage Wheels, Wagons, Wagon Wheel Chandeliers and Wagon Wheel Hub Lamps in the movies, on the beach at resorts, in university theater groups, theme parks, at work in Central Park, on working wagons everywhere, on Broadway in theater productions, our wagon wheels are even on a sign at a Wal-Mart in Texas. We custom build build hand craft Wagon Wheels up to 14 feet.
I f you have never had a chance to take a ride in a real horse drawn wagon, you should do so, it is an experience that you will never forget. And it is all made possible by wood spooked Wagon Wheels.